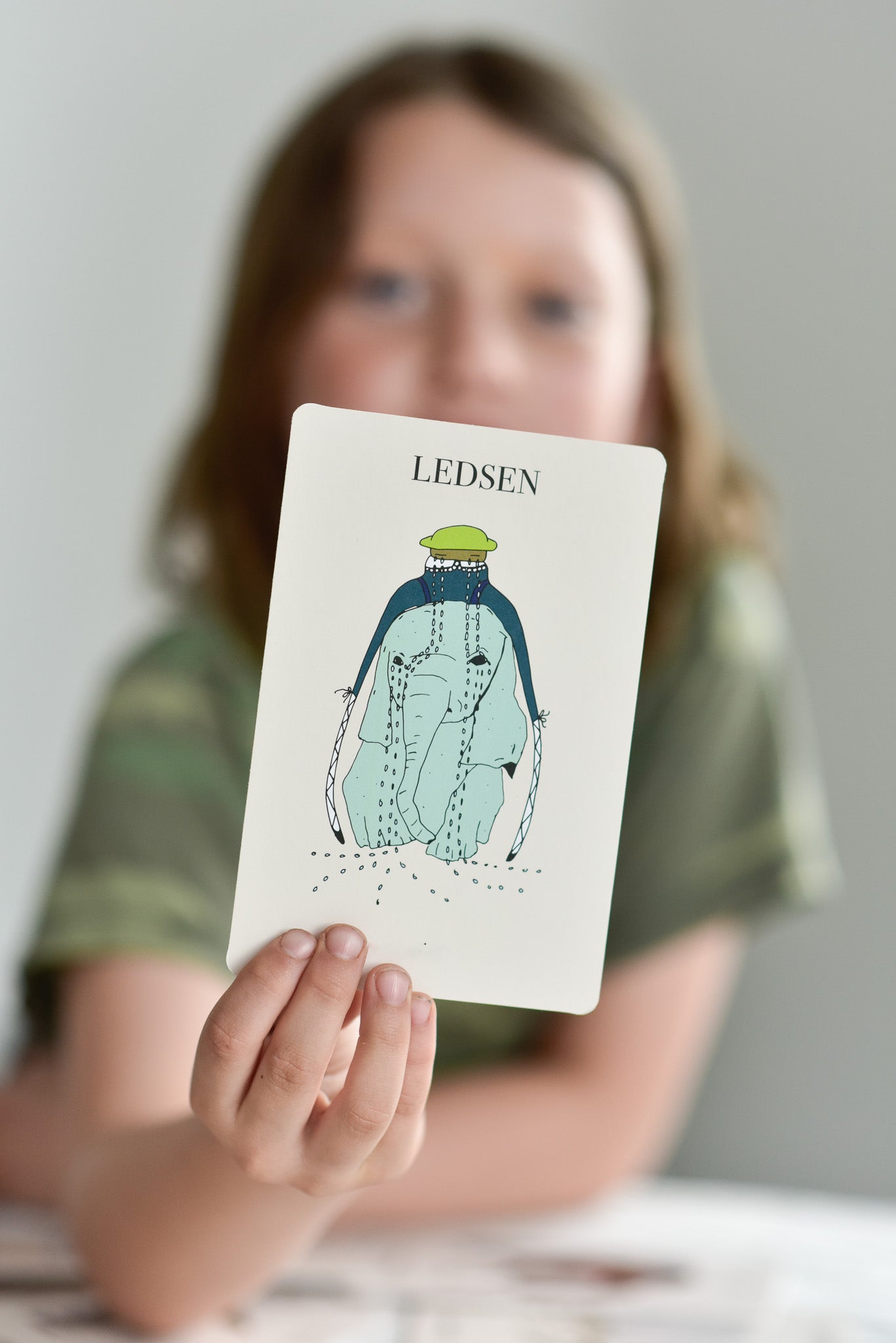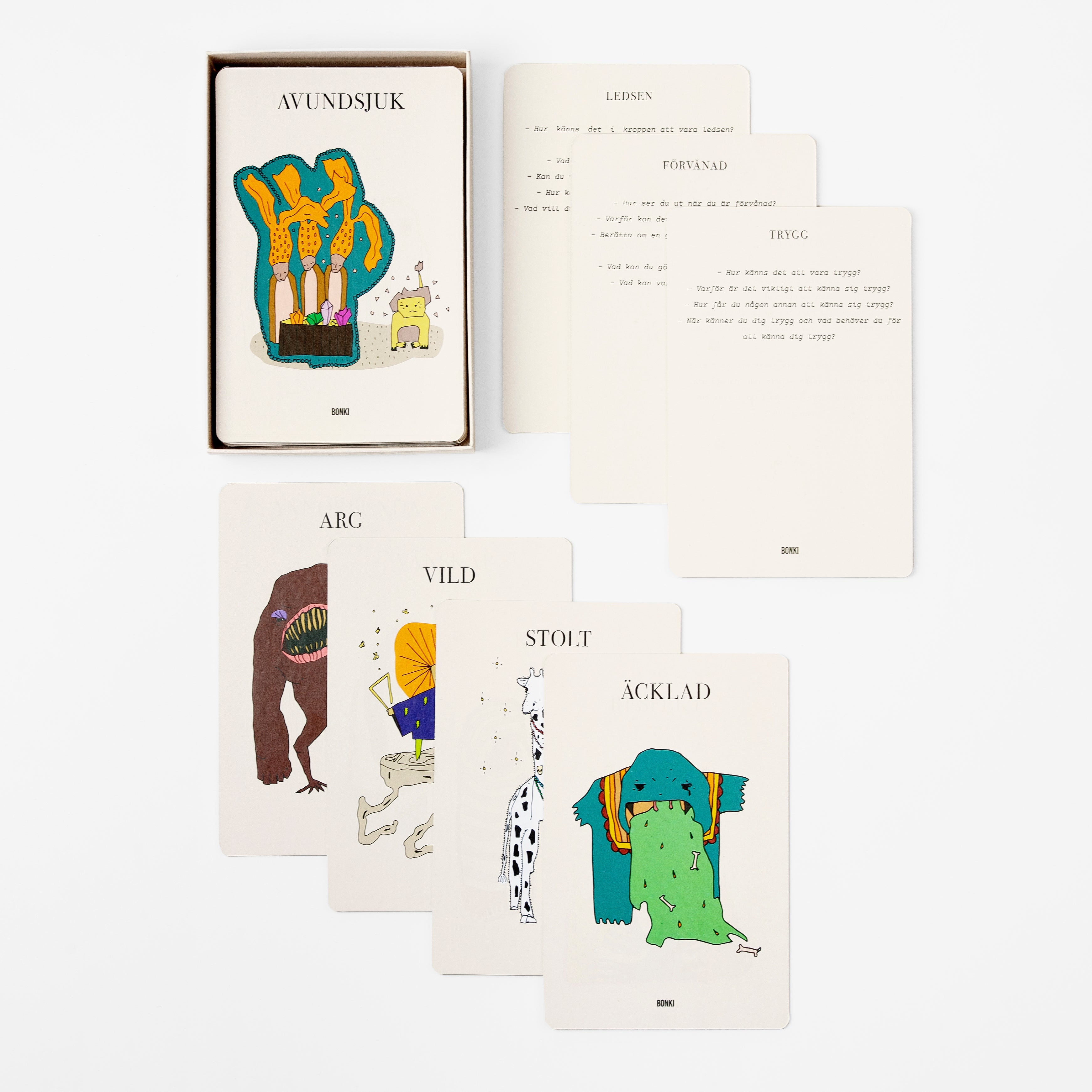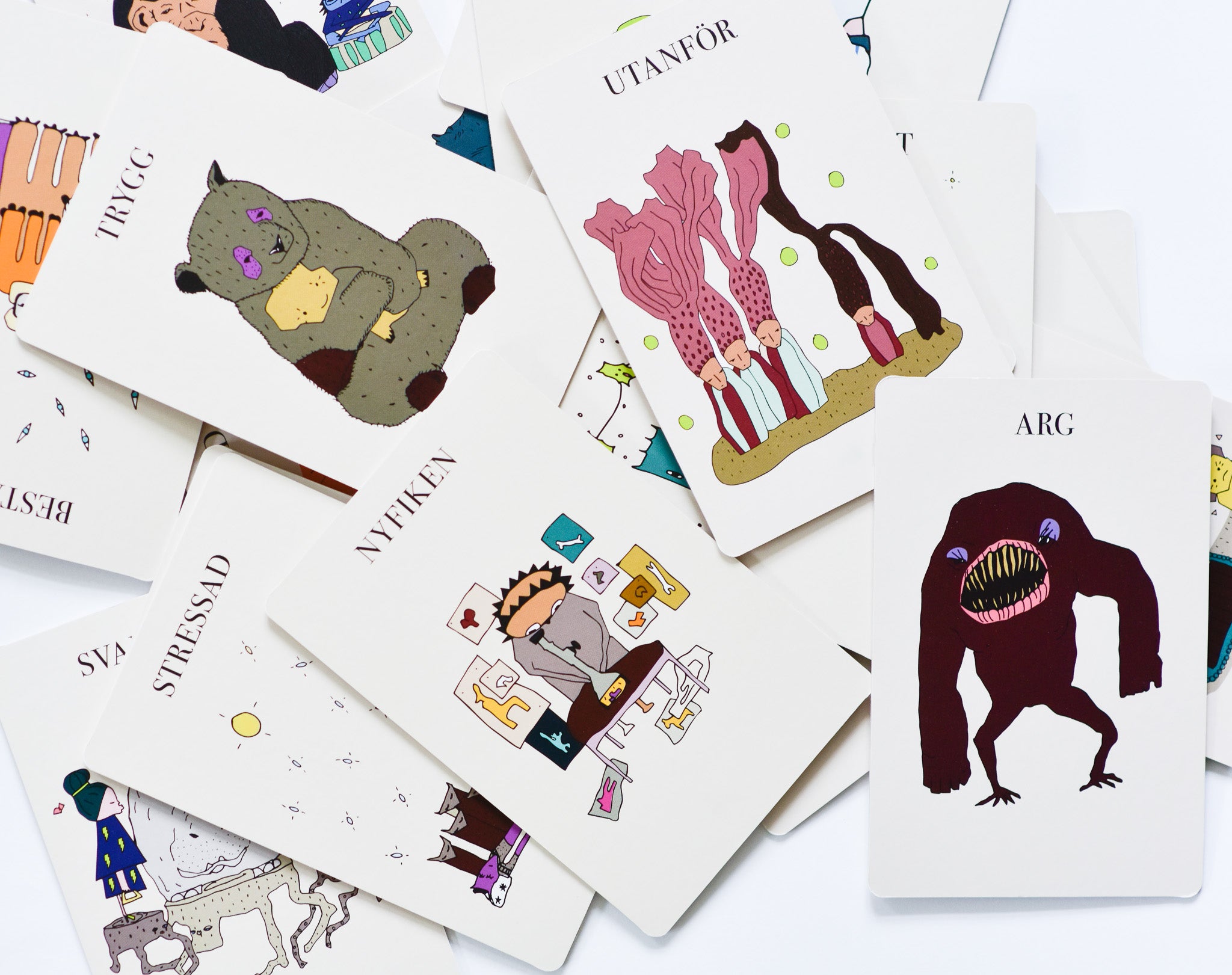 Emotion cards
Prevent mental illness
Emotional awareness makes it easier to deal with stress, conflicts and other challenges that can affect one's mental health.
emotion cards
Self-esteem & compassion
High empathy and effective communication help to create safer relationships and reduce the risk of isolation and loneliness.
Emotion Cards
Safe & strong relationships
It is in interaction with safe adults that the basis for emotional regulation, impulse control, empathy and social skills is developed.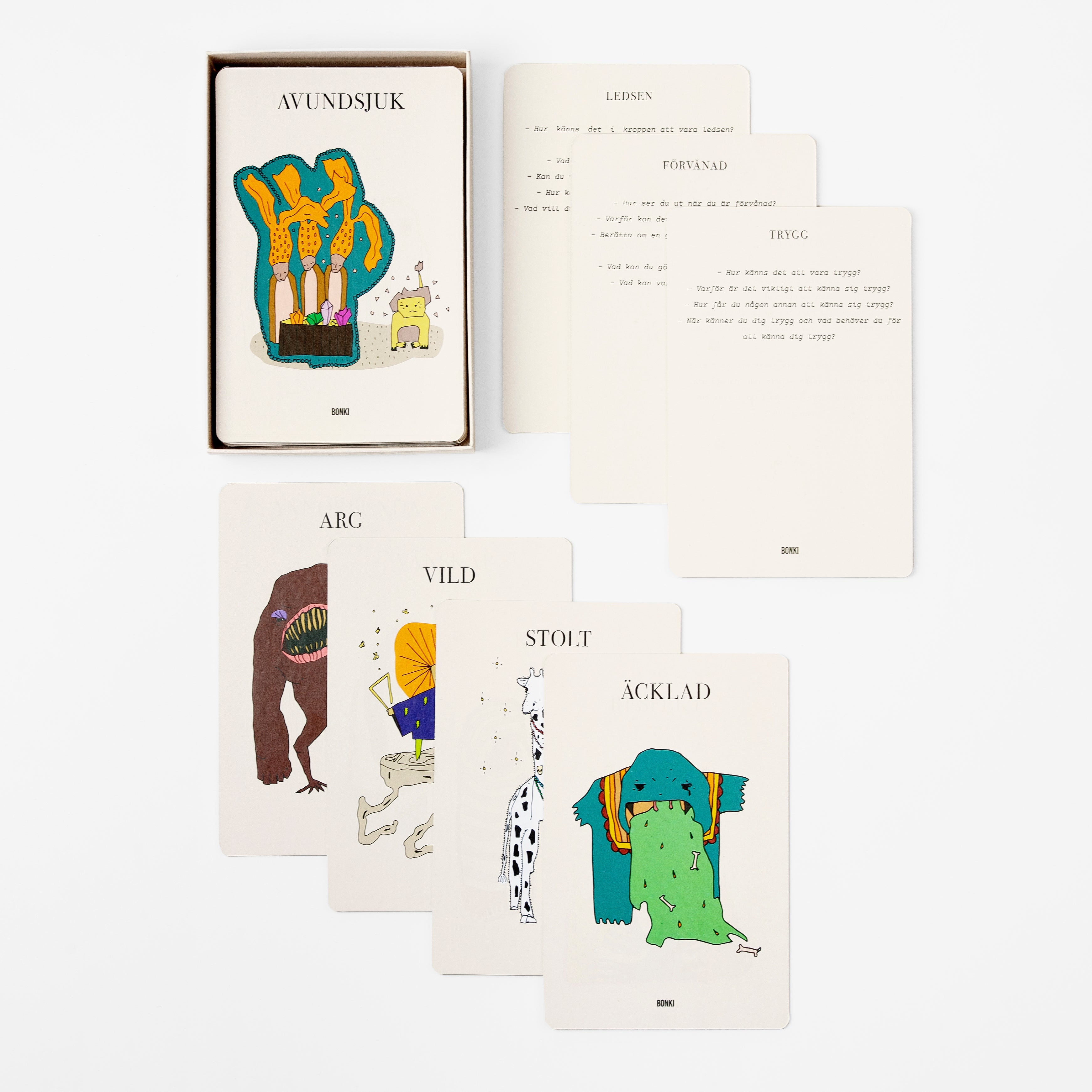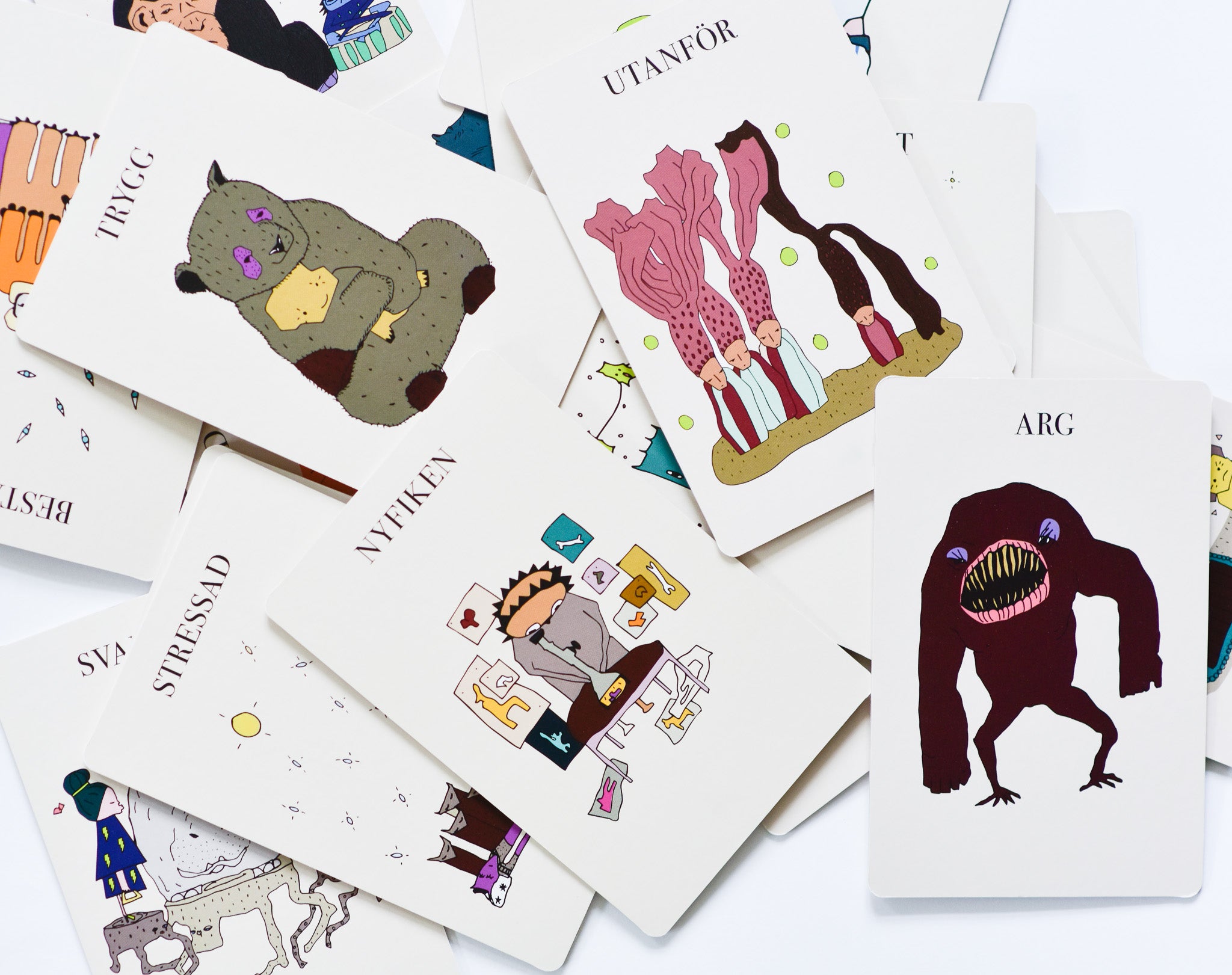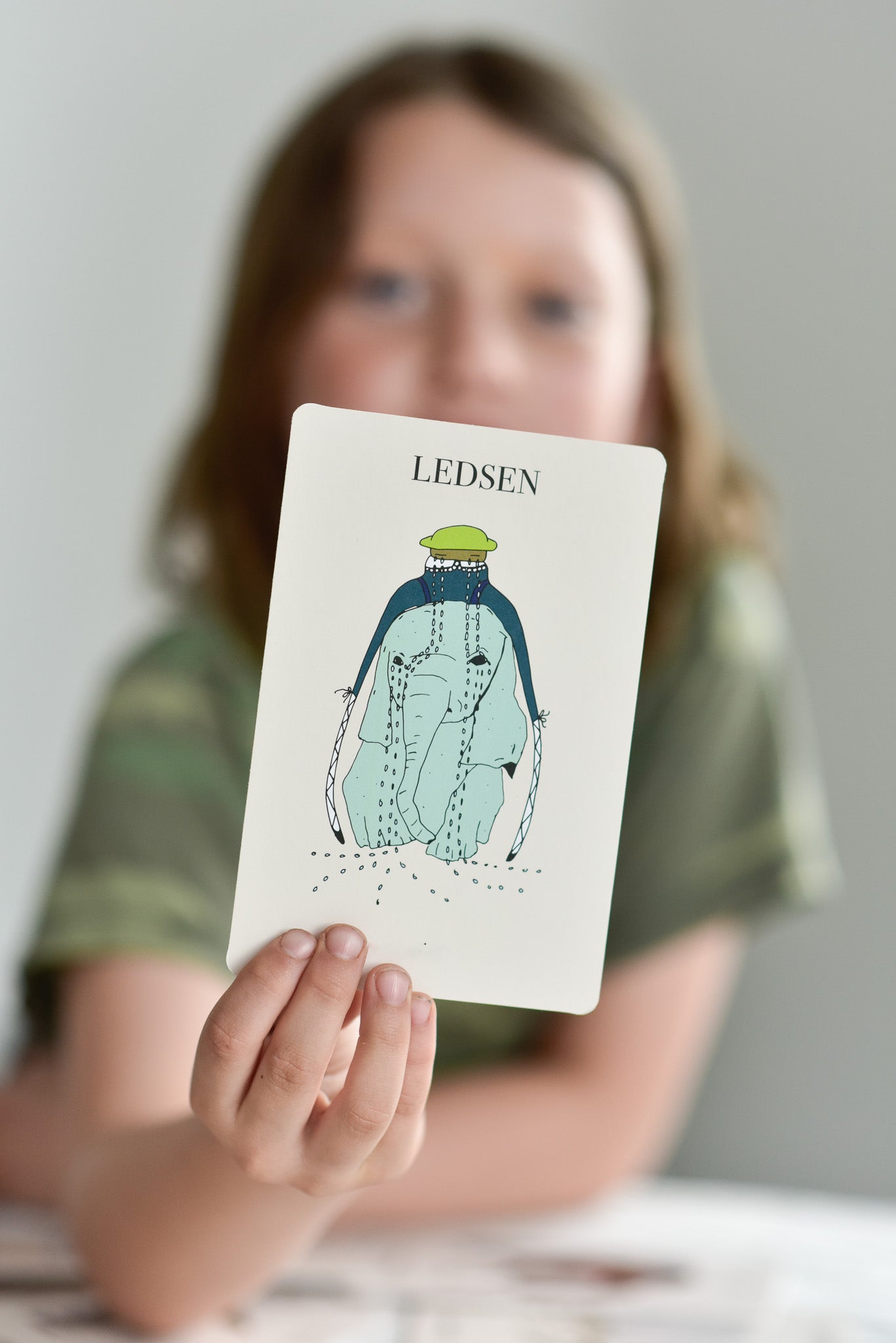 Emotion Cards 1 (Age 3 and up)
Emotion cards 1 is a simple but effective tool for promoting children's emotional and social development.
EMOTIONS CARDS "ME IN ME" - (from 3 years up)
Regular price

Sale price

$49.00
Produced in Sweden
Delivery 1-3 days within Sweden / Delivery 10-15 to the USA and the rest of Europe
Share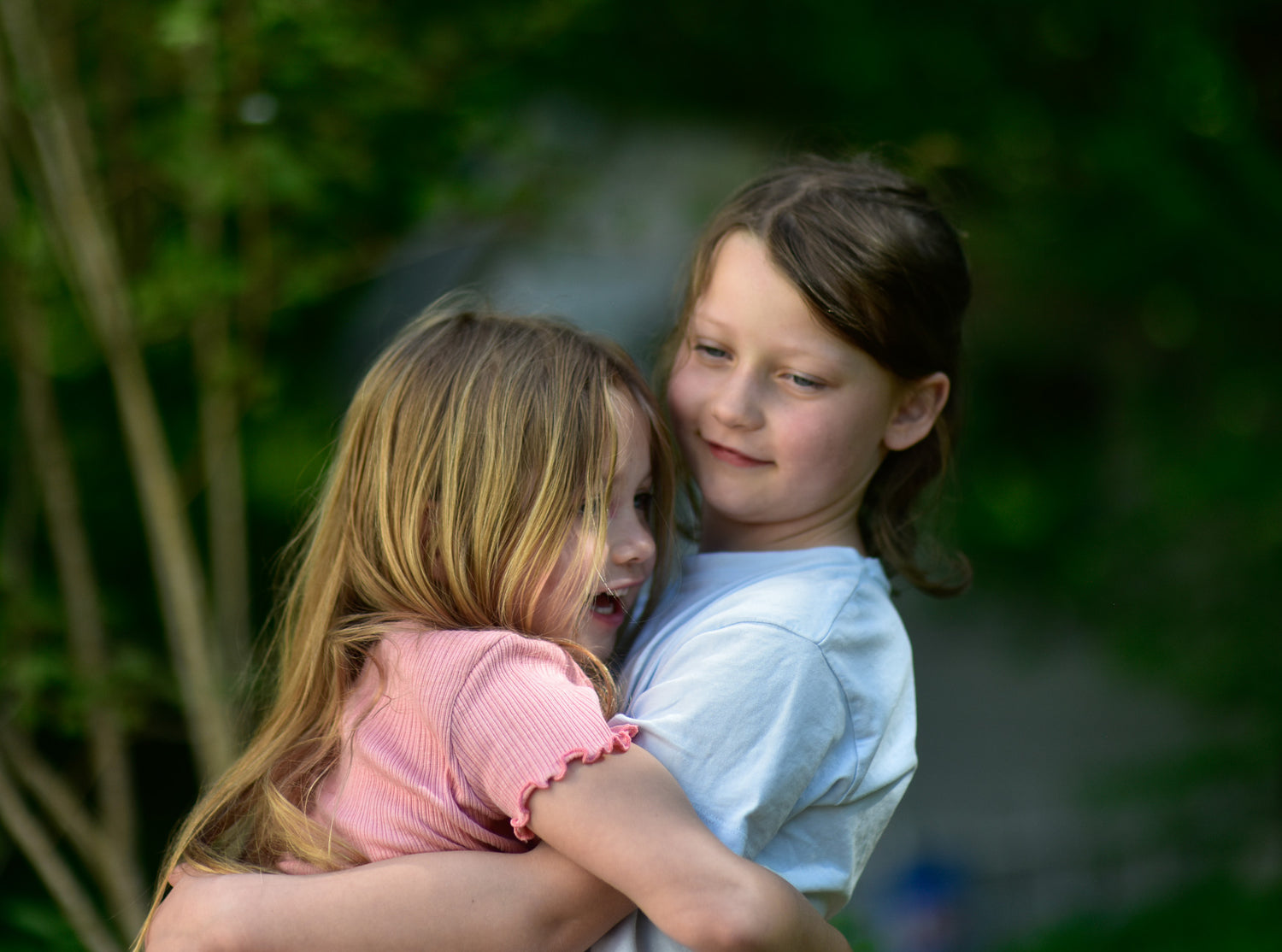 What our customers experienced after using the cards:
A better and closer relationship with their child

Simpler conversations about difficult subjects

An increased understanding for each other's and other's feelings

Greater transparency in the thoughts and mood of their child

Fewer conflicts - better ability of the child to express their needs and desires in a healthy way
PRODUCT DESCRIPTION

21 high quality cards

On each card is a unique emotion represented

To each emotion there are questions

 designed by leg. Psychologist & linguist

The cards are illustrated to arouse curiosity & imagination

Promotes compassion and self-esteem

Large and easy to handle (A6)

Can be used from 3 years and throughout life.






WHICH EMOTIONS

I
Jealous
Stressed
Disappointed
Jealous
Determined
Alone
Wild
Surprised
Afraid
Curious
Happy
Shame
Proud
Angry
Outside
In love
Sorry
Safe
Creep
Disgust
Do I have to start with Emotion Cards 1?

No, our cards can be used independently of each other, and you do not have to start with Emotion Cards 1. You can start with Emotion Cards 2 if you think they will fit you better.
Must the child be over 3 years?

The age instruction is precisely an instruction, but not a limit. It is you as an adult that can best determine what suits your child. Some two -year -olds are talk machines, some 40 year olds are few -worded mussels.
Is Emotion Cards 1 only for children 3-6 years?

No. We assign to a suitable starting age, but there it is precisely you as an adult that determines what is best suited. There is also no maximum age for Emotion Cards 1 and you do not have to switch to Emotion Cards 2 when the children turn six years. Emotion Cards 1 is valid from about three years and throughout life. Some of the best conversations we hear about are when children and their adults reflect on their emotions. Maybe as an adult, you would dare to try with someone your own age?
WHY?
It can really be difficult to understand how someone else has it internally.
Especially a young person who has not found all their words yet. Imagination and curiosity are aroused with the help of carefully illustrated cards that describe a feeling or situation.
The box contains 21 cards that are designed to suit children's emotional development from 3-to-4 years old and onwards, but is just as good to use as an adult with a partner or friend.
Our cards are developed together with Licensed Psychologist and psychotherapist Ida Welbourn to fit both young and old alike.
When you listen to your child and share your own feelings, you are a role model for social and empathic abilities and you will teach the basics of human interaction and communication.
Do you know what your partner feels in their body when they are angry?
What do you think your own parent would say?
To get started, select a card and use the questions on the back to get the conversation started. Listen to how the child feels deep down. The questions are for support, but let the conversation flow freely. Here Ingrid, age 6, talks about the card Safe:
"Safe is when someone goes next to me and behind me"

"Not in front of?"

"No absolutely not!"
Since 2022, over 5,000 families have come to know themselves and each other better with the help of Bonki's Emotion Cards.
Our cards are also used by many preschools, primary schools, various professionals in child and adolescent psychiatry, along with many others who have chosen to invest in emotional and social development. Emotion Cards 1 (Age 3 and up) is a great way to strengthen children's self-esteem and prevent mental illness.
Testimonials
"We had suuuuuuch a nice and cozy moment where we really talk about life, she then said that she wanted to do this again soon. I can nothing but recommends these cars. They are perfect for children who otherwise have a hard time putting their feelings into words."

Paula "Fenjima" Manrique
"On any given day, so much happens within both children and adults. Maybe your child was super happy by jumping off a rock or hugging a friend? Maybe your child was scared today because they felt left out and lonely - and then felt sad or angry?

Getting hold of your feelings and everything that happens inside is important for us to understand ourselves as well as others. And in order for us to put words to the emotions so that we can share what we feel with others. Because surely we as parents want to know what happens internally in our children so we can support them and make sure they are doing well? Keeping track of emotions promotes health and well-being. It creates strong kids."

Paulina Gunnardo
"It is like birthday party balloons in your stomach when you are happy because mommy says we are going to the natural history museum" she said of the feeling Happy.

Julia Wiberg