Emotion Cards
Communication cards Made with Licensed Psychologist for safe conversations and strong relationships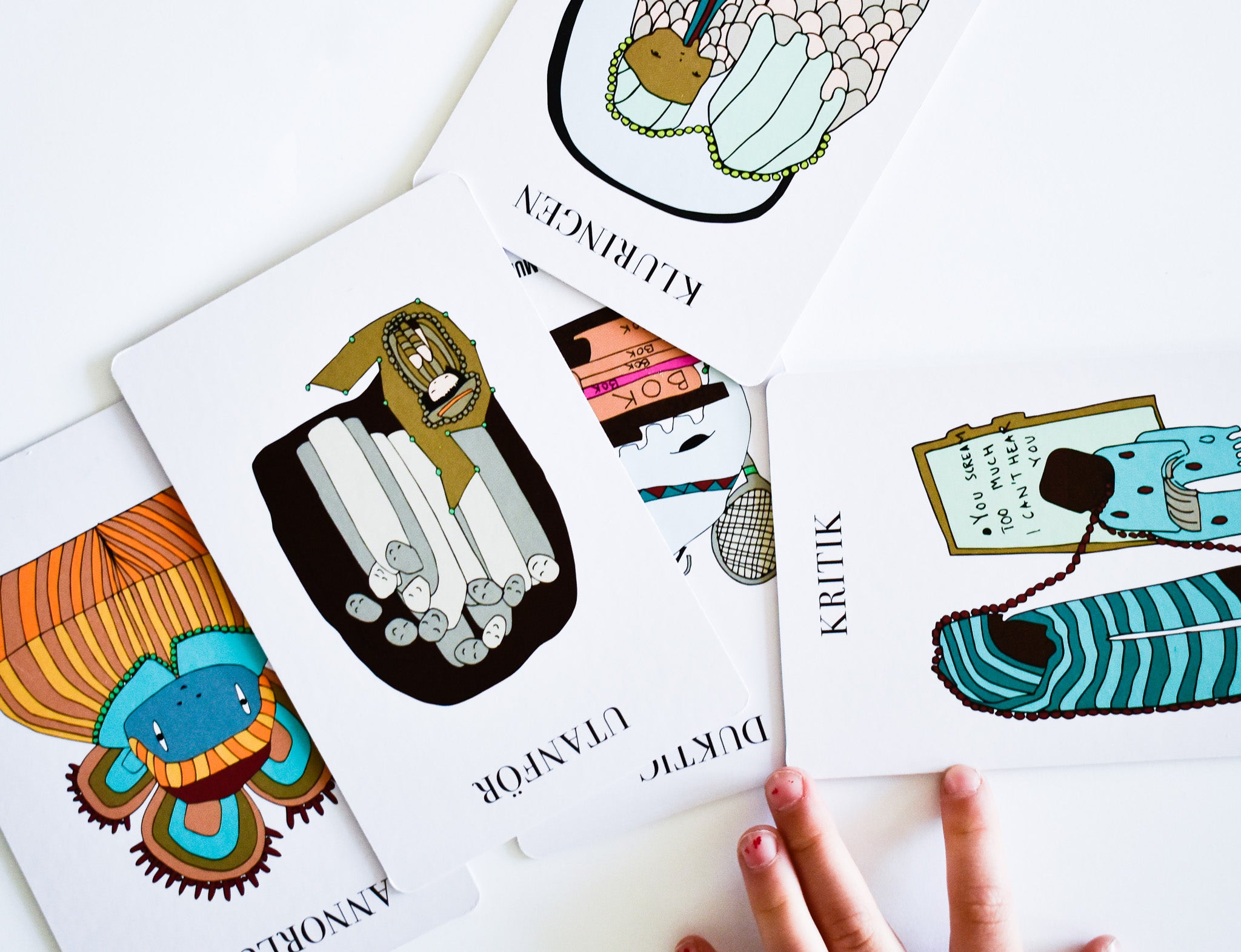 Our model
1. Me in Me

Prevent mental illness and strengthen your child's emotional development. Teach your child to identify and regulate emotions with Emotion Cards 1 (Age 3 and up).

Emotion Cards 1 is a simple yet effective tool for promoting children's emotional and social development. Conversation cards are often found in psychiatry, but our emotion cards are designed for families to form closer bonds, strengthen your child's self-esteem, and prevent mental illness, in a relaxed and fun way.

To store

2. Me with Others

With Emotion Cards 2 (Age 6 and up), you can help your child self-regulate their feelings and resolve conflicts: get your child to verbalize their feelings and strengthen their emotional development.

Emotional and social development is a process in which you can support your child. Using Emotion Cards 2 (Age 6 and up) is a simple and intuitive way to get closer to your child and support them in learning to self-regulate their emotions.

To store

3. Me in the World

With Emotion Cards 3 (Age 12 and up) you help your child strengthen self-esteem and handle the world's pressure. Help your youth prevent mental illness!

What we cannot verbalize, we cannot process. With emotion cards 3 (Age 12 and up) as support, you create beautiful and rewarding conversations with your child or youth while promoting emotional and social development.

To store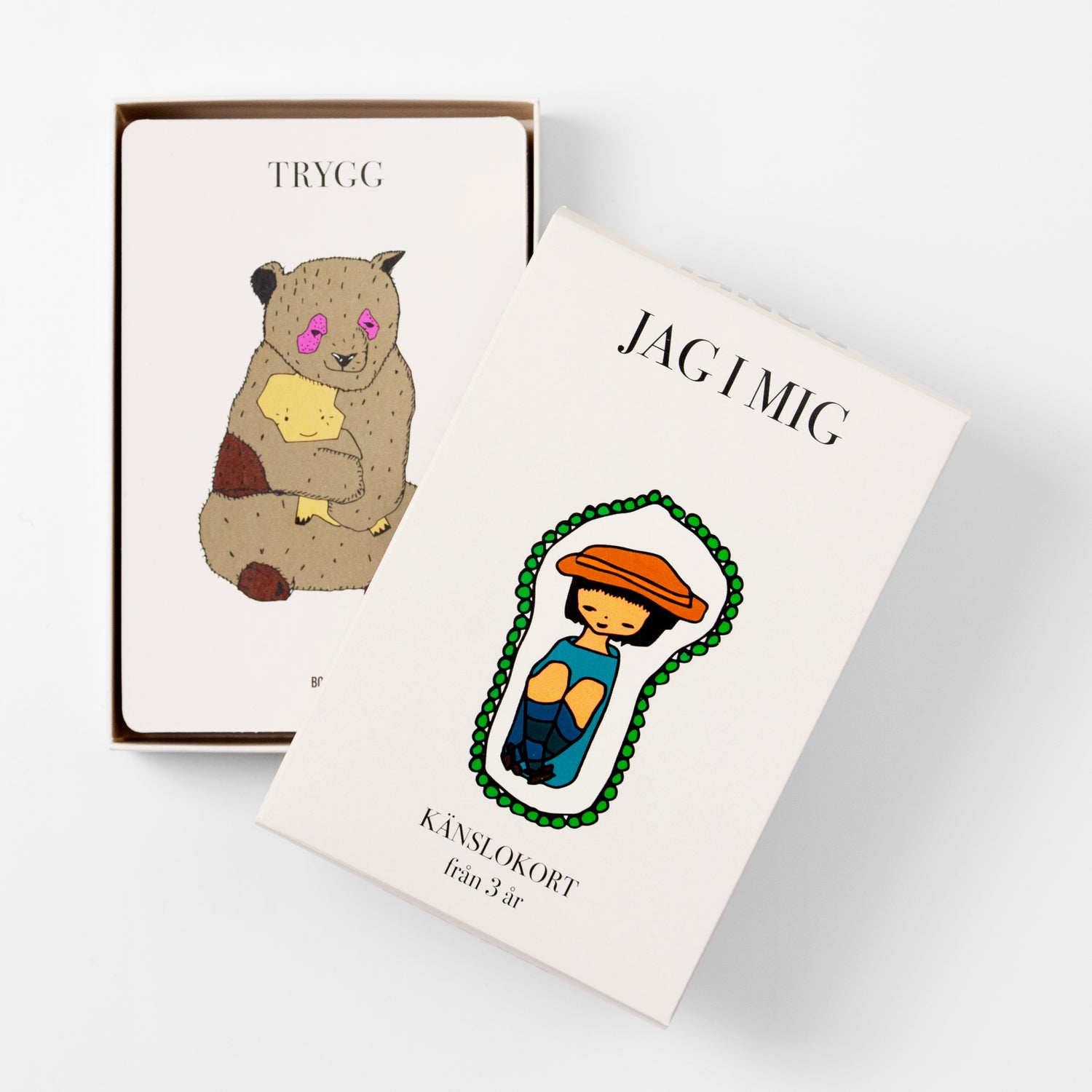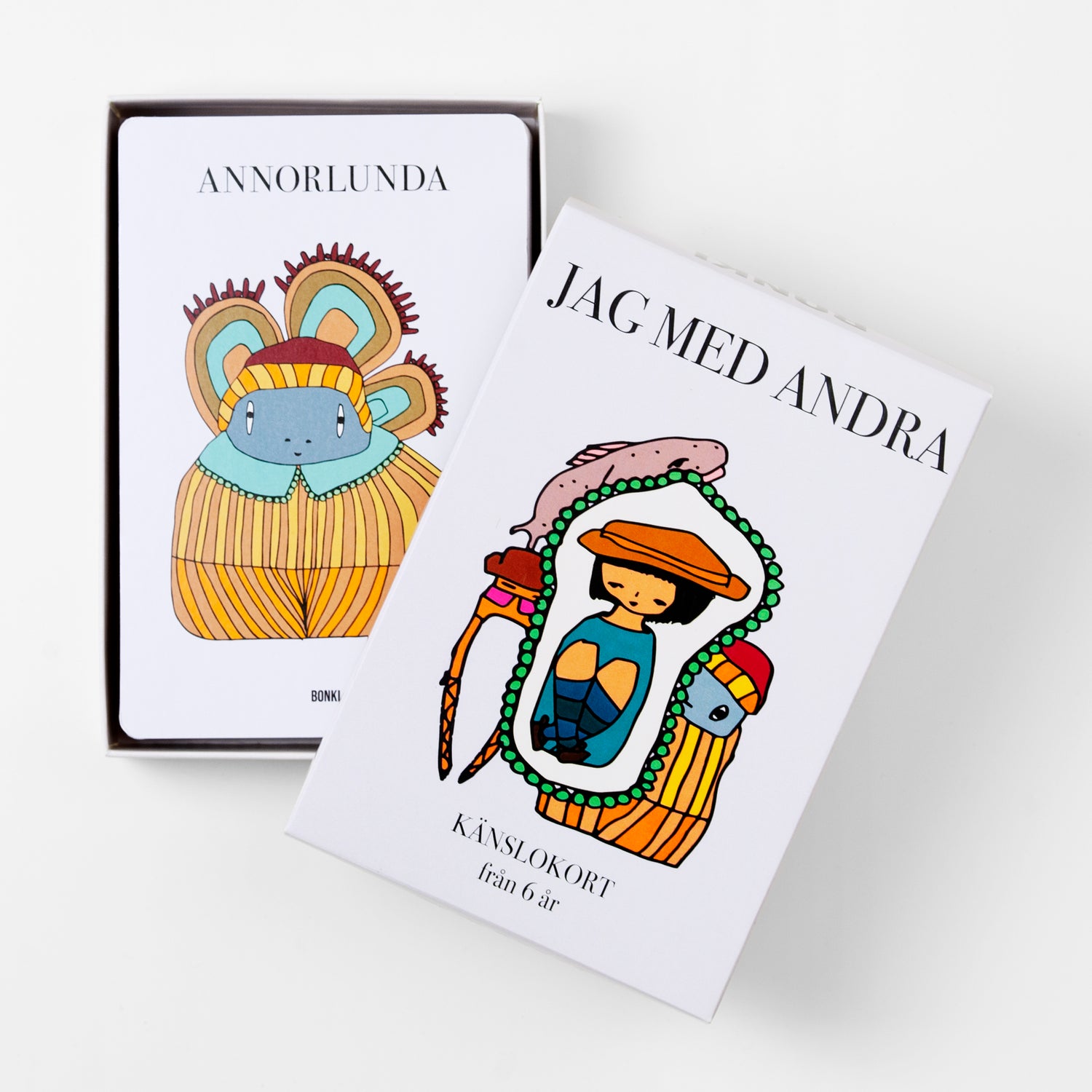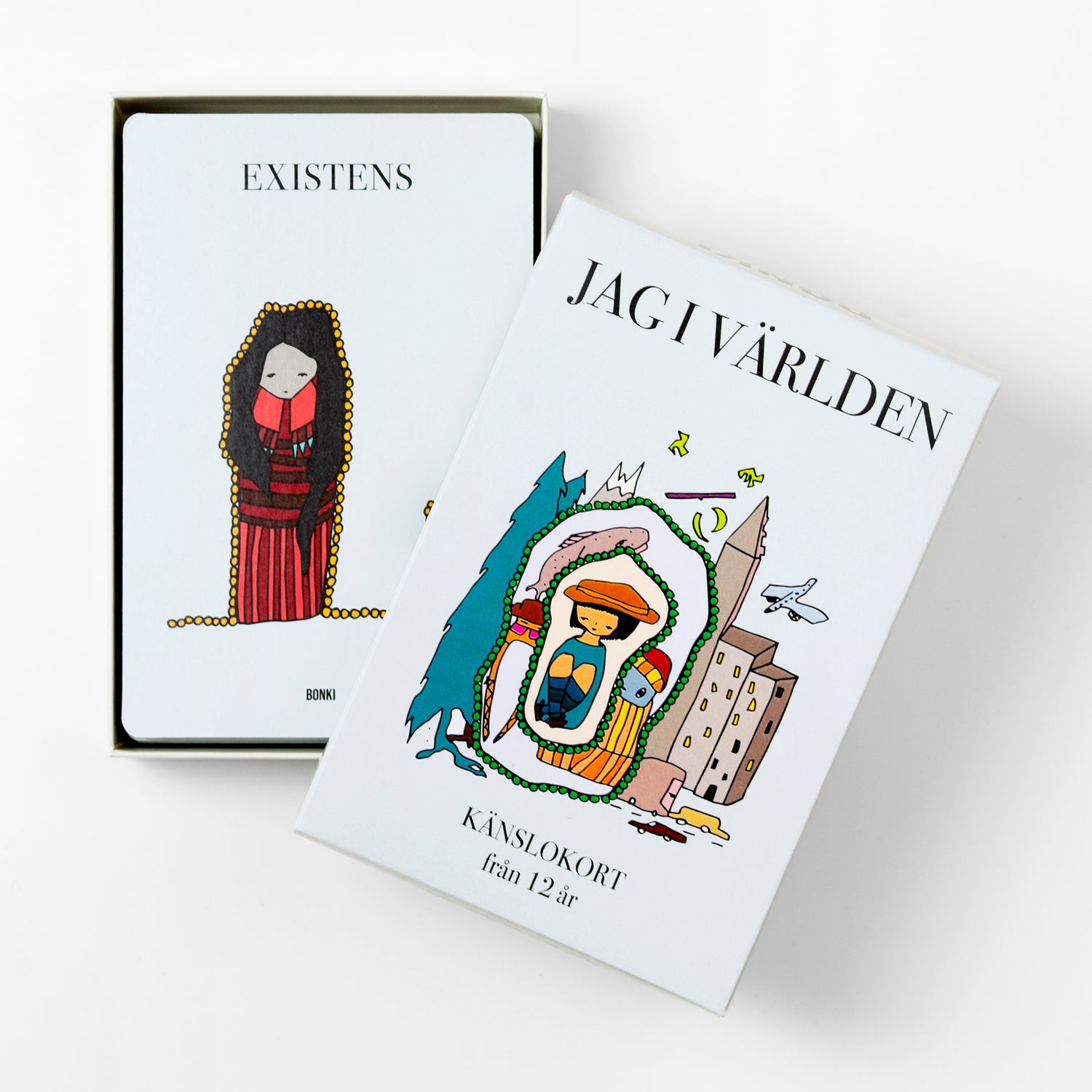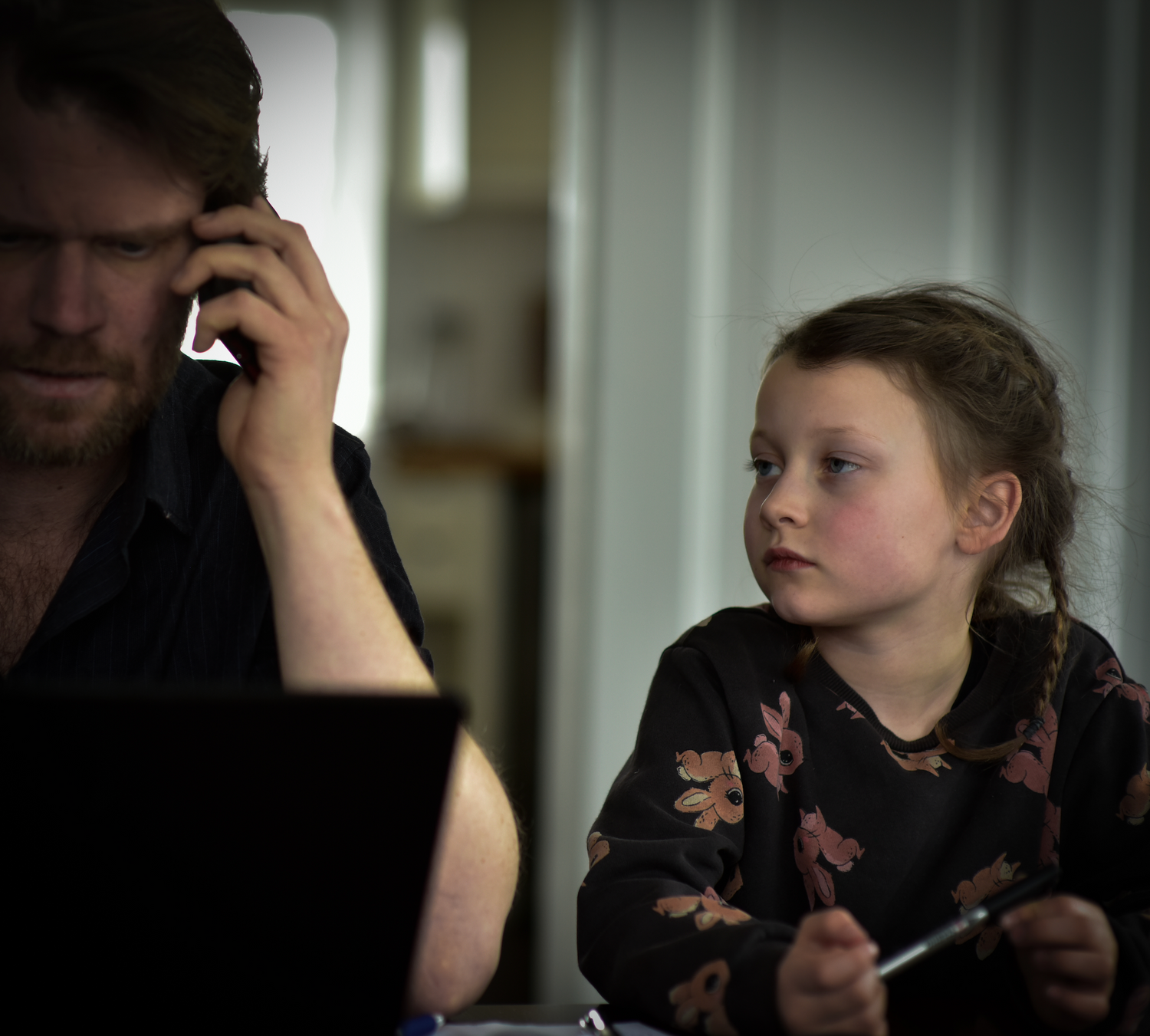 By Licensed psychologist Ida Welbourn
What signals tell me that it's time to listen?
Listening actively and curiously to your child/teenager is an important part of building a strong and healthy relationship.
Making themselves available with their presence, time and interest can go a long way. There are various signals that may mean that you need to listen a little more to your child/teenager.
READ MORE
Testimonials
"We have looked at Lilla Aktuellt to get help to put it on a good level, but when I got the new cards from Bonki, I was so very happy that they had an" activist "card, among other things. "I in the world" is aimed at older children and adults, but it has been so incredibly nice to have now when we spend so much time together and, among other things, talks about a little heavier things, even though she is only 5 years old. Hope and think you should have as much benefit and joy of them as we have ❤️"

@curlydoula
"I tested the cards today with my 10-year-old daughter and she loved them. And good lord, how she kept talking! We kept going for several hours. She said herself that she wants to pull a new card every day."

@josefinwennergren
"It is like birthday party balloons in your stomach when you are happy because mommy says we are going to the natural history museum" she said of the feeling Happy.

@jullewibbe
"We had suuuuuuch a nice and cozy moment where we really talk about life, she then said that she wanted to do this again soon. I can nothing but recommends these cars. They are perfect for children who otherwise have a hard time putting their feelings into words."

@fenjima
"On any given day, so much happens within both children and adults. Maybe your child was super happy by jumping off a rock or hugging a friend? Maybe your child was scared today because they felt left out and lonely - and then felt sad or angry?

Getting hold of your feelings and everything that happens inside is important for us to understand ourselves as well as others. And in order for us to put words to the emotions so that we can share what we feel with others. Because surely we as parents want to know what happens internally in our children so we can support them and make sure they are doing well? Keeping track of emotions promotes health and well-being. It creates strong kids."

@paulina_gunnardo